Tutorial despre cum sa upgradezi Windows XP la Windows 7

Din pacate nu exita un mod direct de a upgrada Windows XP la Windows 7, adica din perspectiva Microsoft nu se poate face trecerea directa prin introducerea DVD-ului de instalare cu Windows 7 si alegerea optiunii de upgrade.
Este un pic dubios, deoarece multi utilizatori au refuzat sa faca upgrade la Windows Vista si sunt multi altii care ar vrea sa treaca pe Windows 7
Daca va place sa instalati Windows de la zero impreuna cu toate celelalte programe stranse dealungul timpului, atunci va doresc multa bafta.
Cand a fost lansat Vista, exista posibilitatea efectuarii unui upgrade de la XP, cu mici incompatibilitati de drivere sau in cel mai rau caz niste programe de dezinstalat, iar acum este aceasi problema cu ugrade-ul de la Windows Vista la 7.
In concluzie… este posibil sa facem upgrade de la Windows XP la Windows 7?
Raspunsul este DAAA!!!
De fapt nu este un DA cu chiar atat de multi a; upgrade-ul dureaza cateva ore dar macar nu reinstalam sistemul de operare impreuna cu toate programelele.
Procedura este dupa cum urmeaza:
Faceti rost de un DVD de Windows Vista.
Bootati din unitatea optica.
Alegeti upgrade-ul sistemului de operare la Windows Vista.
Operatiunea dureaza in jur de 1 ora.
Dupa ce totul se termina cu succes, reporniti iar calculatorul, puneti mana pe mult doritul DVD de Windows 7, il introduceti in DVD-Rom, bootati din unitatea optica si selectati upgrade de la Windows Vista la Windows 7
In total estimam durata upgradeului pe la 4-5 ore.
Daca vi se pare rezonabil procedeul fata de o instalare pe curat, atunci nu mai pierdeti timpul si apucati-va de treaba.
O alta posibilitate este cu Windows Easy Transfer
1. Faceti rost de Windows 7 varianta 32-bit sau 64-bit si in timp ce rulati Windows XP introduceti-l in unitatea optica.
2. Cu Windows Explorer navigati in  DVD si executati migsetup.exe,  aflat in  Support\Migwiz directory.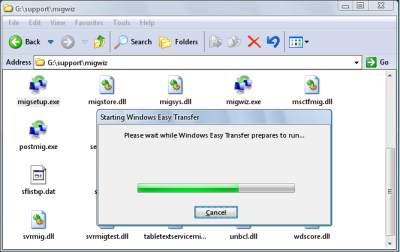 3. Se va deschide fereastra cu Windows Easy Transfer.
4. Click  pe next si selectati  External hard disk or USB flash drive.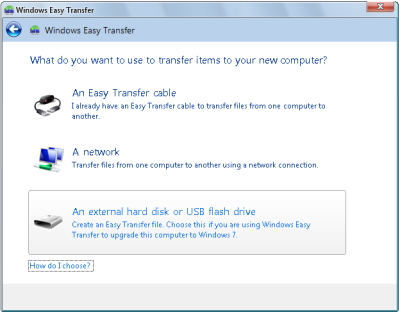 5. Click pe This is my old computer. Windows Easy Transfer va scana computerul.
6. Dupa ce se temina scanarea selectati fisierele care vreti sa fie incluse in transfer.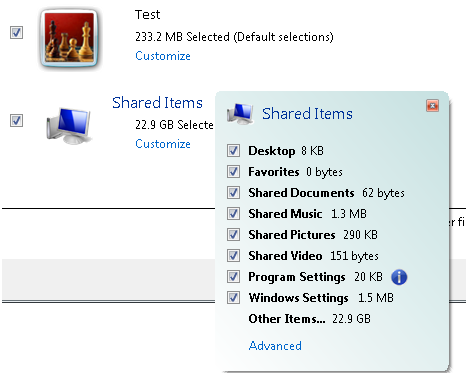 7. Click pe  next and si introduceti parola.
8. Click pe  Save si selectati stick-ul USB sau locatia de Retea pentru salvarea fisierelor necesare transferului din de setari si fisiere din Windows XP in Windows 7.
9. Navigati in DVD-ul cu Windows 7 si porniti instalarea pentru  Windows 7 Setup  DVD facand dubluc click pe setup.exe.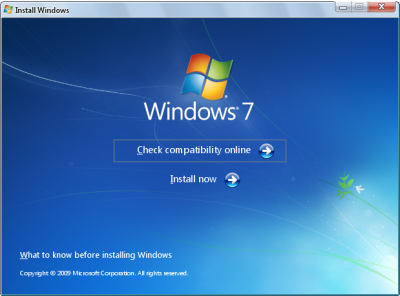 10. Click pe Custom pentru a face un upgrade to your existing Windows installation.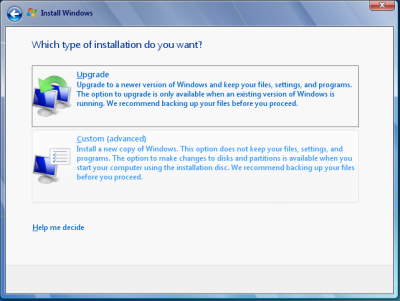 11. Selectati partitia pe care este instalat Windows XP si click pe  Next fara a face alte modificari.
12. Dupa ce s-a efectuat instalarea cu succes, Click pe Start, click pe All Programs, click pe Accessories, click pe System Tools, si apoi click pe Windows Easy Transfer.
13. Se va deschide fereastra cu  Windows Easy Transfer.
14. Click pe This is my new computer.
15. Click pe Yes si navigati la locatia unde a fost salvat fisierul Easy Transfer apoi click pe Open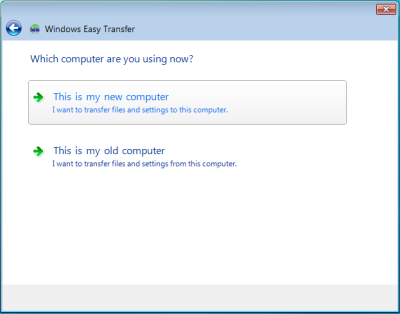 16. Click pe Transfer pentru a transfera toate fisierele si setarile.
Aceasta este procedura de migrare a setarilor si fisierelor din Windows XP in Windows 7